• Cancer • Health • Healthy Lips • Lip Care • Review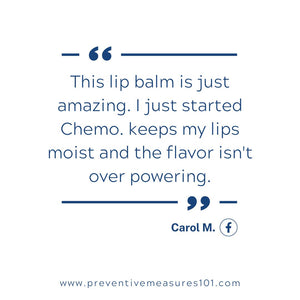 Just Started Chemo
---
• #AsSeenIn • Diversity • Media • Video
Preventive Measures 101 was honored to have been part of the AsianNet Media official launch party as they embark upon their mission of ensuring Asian American representation.  By showcasing diversity, unity, and collaboration in business, and the entertainment industry, AsianNet Media gives "voice" to Asians with access to the media that empowers them to express themselves, share their talents, and their own voices. We would like to congratulate the  AsianNet Media leadership on their launch Michael Duong - President and CEO Madison Nguyen - Executive Vice President Dean Arcillas - VP for Business Development C-Tru - VP for Music/Entertainment Sophan Chhun - VP for Production/Creative Director Nicole Ceniza - Director of Communications AsianNet Media will continue to partner...
---
• Philanthropy • Video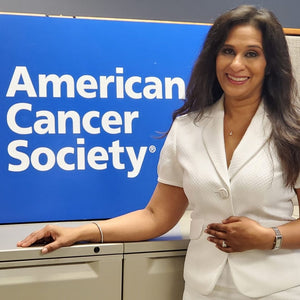 Cancer affects us all, one way or another. Anjani Prabhu-Singh, Founder & CEO of Preventive Measures 101, is not excluded and it is the reason Preventive Measures 101 exists. We are grateful to you all, our customers, for your continued support. In honor of our 5th Anniversary, we will be donating $3.00 from each purchase of our Ultimate Lip Balm Trio to the American Cancer Society. We support ACS and hope you will too. Order Now  *American Cancer Society does not endorse any product or service
---
• Healthy Lips • Review • Sexy Lips
BEST balm I've ever had
---
• Beauty • Healthy Lips • Lip Care • Men's Health • Sexy Lips • Soft Lips • Women's Health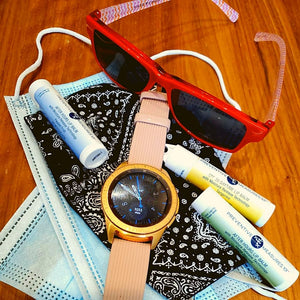 Preventive Measures 101
Moisture Release Technology works with the movement of our lips. Every time we rub them together, or even when we kiss, moisture is released that keeps them soft & smooth, healthy & sexy. PM101 lip balms were made to stay the course.