• #AsSeenIn • #BellaNYCMag • #BellaTV • Beauty • Bella Magazine • Healthy Lips • Holiday • Lip Care • Men's Health • News • Sexy Lips • Shopping • Soft Lips • SPF Protection • Video • Winter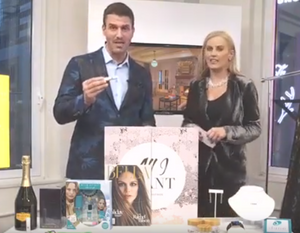 Preventive Measures 101 is recommended by Daniel Hall and Courtenay Hall in the Bella NYC Magazine #BellaTV Deck The Halls with The Halls His & Hers Holiday Gift Guide  
---
• #AsSeenIn • #BellaNYCMag • Bella Magazine • Cancer • Healthy Lips • Holiday • Lip Care • Men's Health • News • Sexy Lips • Shopping • Soft Lips • SPF Protection • Winter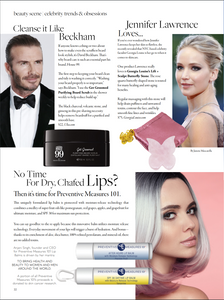 "...this innovative balm utilizes moisture release technology. Everyday movement of your lips will trigger a burst of hydration. And bonus-- thanks to its enrichment of aloe, shea butter, 100% refined petrolatum, and mineral oil, there are no added toxins."  
---
• #SportsSunday • Healthy Lips • Lip Care • Sexy Lips • Soft Lips • SPF Protection • Sports • Video • Winter • Women's Empowerment • Women's Sports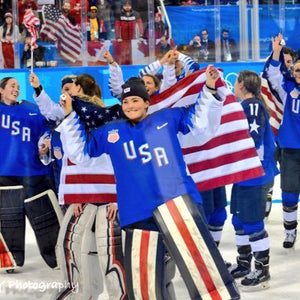 Nicole Hensley, as a goalie for  the U.S. Women's National Team, represented the U.S. at the PyeongChang 2018 Olympic Winter Games...and brought home the gold! Her path to this point was a bit unconventional but clearly driven by her love for hockey - a game typically not associated with women athletes.  Her skill in the sport began on roller blades and eventually transitioned to the ice and playing with the boys. "At around age 12 is when boys start 'checking' – the (very) physical act of disrupting the puck bearer – which created warranted apprehension with her mother, Leslie. The only way Hensley...
---
• Cancer • Fall • Healthy Lips • Lip Care • Sexy Lips • Soft Lips • SPF Protection • Spring • Summer • Winter
Ladies and gentlemen!  When summer hits, most of us - even the people who like to "go tanning" -  immediately consider the SPF we are going to use to protect our skin from UVB rays.  No one wants skin cancer and if we can prevent it by using sunscreen we will. But how many of us think about that same level of care for our lips?   We should, because the delicate skin of our lips are a common spot for cancer, and no one wants lip cancer.  Of all the body parts that would be exposed to the sun, your...