• Awareness • Women's Empowerment
...anywhere, in the world, she wants it to be!Happy #InternationalWomensDay! International Women's Day is celebrated annually on March 8, with the first gathering in 1911. The day is not country, group or organization specific - and belongs to all groups collectively everywhere. Gloria Steinem, world-renowned feminist, journalist and activist once explained "The story of women's struggle for equality belongs to no single feminist nor to any one organization but to the collective efforts of all who care about human rights." So make International Women's Day your day and do what you can to truly make a positive difference for women. - International Women's...
---
• Awareness • Go Red • Go Red For Women • Health • Women's Empowerment • Women's Health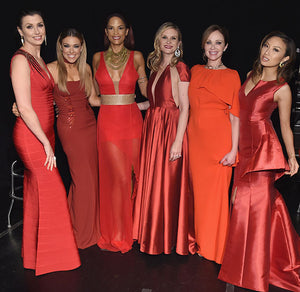 As the number one killer of women, cardiovascular disease claims the lives of many American women each year, yet we generally don't pay attention.  In fact we tend to be dismissive of the symptoms of heart disease and strokes as we may be experiencing them.  Women generally view these as an older man's disease but the reality is that it is an "us" disease. To dispel the myths and raise awareness the American Heart Association created Go Red For Women, designed to empower women to take charge of their heart health. "There is nothing women cannot do, cannot face and cannot overcome...