• Beauty • Healthy Lips • Lip Care
Why Do Lips Chap?
Unlike the skin on the rest of your body, the skin on your lips is thinner and more delicate. They are more regularly and directly exposed to the elements, compared to the skin of the rest of your body. Most importantly, they are void of oil glands like other parts of the skin, making them more susceptible to drying out and chapping.
What Can I Do About My Chapped Lips?
Once lips become chapped, there are multiple measures you can take to soothe and smooth chapped lips and keep them healthy all year.
---
• Beauty • Healthy Lips • Lip Care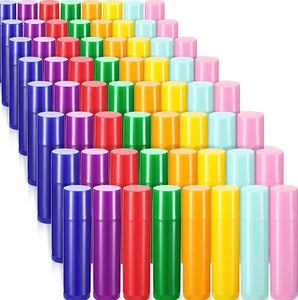 There are so many lip balms to choose from. What sets them apart from one another? Key Ingredients SPF or Non-SPF Flavors Tints ...and I can go on & on, medicated, plumping, CBD or Hemp Oil.   But what exactly does a lip balm need to accomplish? For most individuals it's moisture, and second, perhaps, SPF protection. Each lip balm has its own unique formulations that makes the point of differentiation. For Preventive Measures, we made sure we paid attention to continual moisturizing for the lips and a unique technology to deliver that moisture. Say Goodbye To The Re-Apply Our lip...
---
• Cancer • Health • Healthy Lips • Lip Care • Review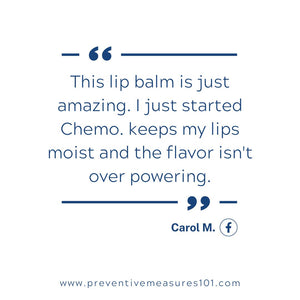 Just Started Chemo
---
• Beauty • Healthy Lips • Lip Care • Men's Health • Sexy Lips • Soft Lips • Women's Health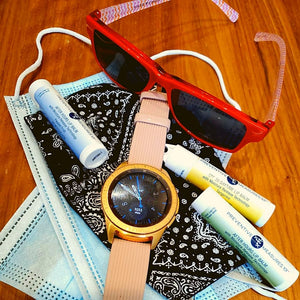 Preventive Measures 101
Moisture Release Technology works with the movement of our lips. Every time we rub them together, or even when we kiss, moisture is released that keeps them soft & smooth, healthy & sexy. PM101 lip balms were made to stay the course.
---
• Beauty • Health • Healthy Lips • Lip Care • Sexy Lips • Soft Lips
Hemp oil is an excellent moisturizer for your lips.  It contains a rich profile of nutrients, useful bioactive compounds, and healthy fatty acids such as omega and linoleic acid.  These fatty acids are key components of the cells that make up the outer layer of your skin.  These are important nutrients for cellular health and are excellent for relieving or preventing splitting and chapped lips.