• #AsSeenIn • Diversity • Media • Video
Preventive Measures 101 was honored to have been part of the AsianNet Media official launch party as they embark upon their mission of ensuring Asian American representation.  By showcasing diversity, unity, and collaboration in business, and the entertainment industry, AsianNet Media gives "voice" to Asians with access to the media that empowers them to express themselves, share their talents, and their own voices. We would like to congratulate the  AsianNet Media leadership on their launch Michael Duong - President and CEO Madison Nguyen - Executive Vice President Dean Arcillas - VP for Business Development C-Tru - VP for Music/Entertainment Sophan Chhun - VP for Production/Creative Director Nicole Ceniza - Director of Communications AsianNet Media will continue to partner...
---
On Our 4th Anniversary, Our Founder, Anjani Singh
wants to thank all of our customers for your business.
We look forward to providing you with healthy, sexy lips in the future.
---
• #AsSeenIn • #BellaNYCMag • #BellaTV • Beauty • Bella Magazine • Bella NYC Magazine • Video
Preventive Measures will be featured on #BellaTV, Thursday, July 11th at 4pm Live on facebook.com/BELLANYC.  Our founder & CEO, Anjani Singh, will be joined by models, demonstrating how to use PM101 lip balms with your regular makeup, as a base for your lipstick.   Tune in and check out the video brought to you by Bella New York Magazine.
---
• #AsSeenIn • Ipsy • Review • Video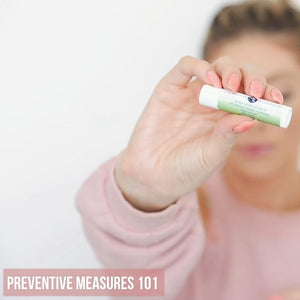 #ipsy #ipsyglambag #madisonmiller - Madison Miller
---
• #AsSeenIn • #BellaNYCMag • Beauty • Bella Magazine • News • Spring
Preventive Measures 101 is in the March/April Influence issue of Bella NYC Magazine on Newstands now! https://bellanyc.com/get-bellas-influencer-issue-featuring-christie-brinkley/