• Awareness • Women's Empowerment
...anywhere, in the world, she wants it to be!Happy #InternationalWomensDay! International Women's Day is celebrated annually on March 8, with the first gathering in 1911. The day is not country, group or organization specific - and belongs to all groups collectively everywhere. Gloria Steinem, world-renowned feminist, journalist and activist once explained "The story of women's struggle for equality belongs to no single feminist nor to any one organization but to the collective efforts of all who care about human rights." So make International Women's Day your day and do what you can to truly make a positive difference for women. - International Women's...
---
• Awareness • Go Red • Go Red For Women • Health • Women's Empowerment • Women's Health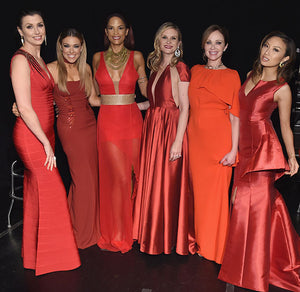 As the number one killer of women, cardiovascular disease claims the lives of many American women each year, yet we generally don't pay attention.  In fact we tend to be dismissive of the symptoms of heart disease and strokes as we may be experiencing them.  Women generally view these as an older man's disease but the reality is that it is an "us" disease. To dispel the myths and raise awareness the American Heart Association created Go Red For Women, designed to empower women to take charge of their heart health. "There is nothing women cannot do, cannot face and cannot overcome...
---
• #SportsSunday • News • Sports • Video • Women's Empowerment • Women's Sports
This past week Olympic gold medalist, Simone Biles, dominated the World Artistic Gymnastics Championships.  She walked away with 4 gold medals.  Nothing stops this powerful young woman... "Biles spent the night before qualifying in the hospital dealing with pain from a kidney stone. The stone was too big to pass and she couldn't take prescription pain medication because of doping regulations, forcing her to simply deal with it. Biles did more than deal with it. She dominated. Just like always. The 21-year-old will head home to Houston with gold medals from the team final, the all-around final, floor and vault...
---
• #SportsSunday • Healthy Lips • Lip Care • Sexy Lips • Soft Lips • SPF Protection • Sports • Video • Winter • Women's Empowerment • Women's Sports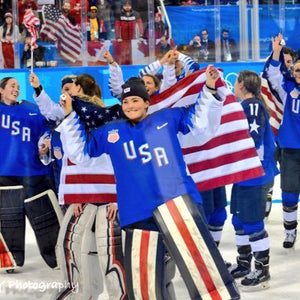 Nicole Hensley, as a goalie for  the U.S. Women's National Team, represented the U.S. at the PyeongChang 2018 Olympic Winter Games...and brought home the gold! Her path to this point was a bit unconventional but clearly driven by her love for hockey - a game typically not associated with women athletes.  Her skill in the sport began on roller blades and eventually transitioned to the ice and playing with the boys. "At around age 12 is when boys start 'checking' – the (very) physical act of disrupting the puck bearer – which created warranted apprehension with her mother, Leslie. The only way Hensley...
---
• #SportsSunday • Healthy Lips • Lip Care • Sexy Lips • Soft Lips • SPF Protection • Sports • Women's Empowerment • Women's Sports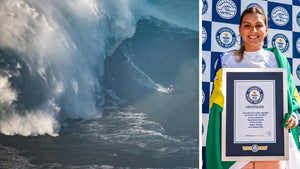 January of 2018, Maya Gabeira set the record for the highest wave ridden by a woman.  This wave, at Nazaré, Portugal measured 68 feet high - just over 12 times Gabeira's own height of 5'6.  Maya Gabeira was awarded a Guinness World Record for this record-breaking ride.  The danger in surfing such high waves isn't just in the height of the wave, but also in the bone-crushing strength when it comes down on a surfer.  This was not Gabeira's first time riding the waves of Nazaré, Portugal.  She had previously ridden the waves of this notoriously dangerous deep-water canyon and nearly lost her life.  After months in rehab, training, and getting...